Thanksgiving is in a few days which means many families here in America are busy planning their holiday menu. Turkey, mashed potatoes, stuffing, cranberry sauce… the list of ingredients needed for just this one meal could fill a grocery cart. We are lucky to be able to enjoy such a meal and really to be able to afford food at all. As incredible as it seems for many living in the land of plenty, an estimated 16 million children under 18 years old live in "food insecure" households which means they don't know where – or when – their next meal will be. This is one of the reasons that I'm partnering with Unilever Project Sunlight this holiday season. I want to shed light on child hunger in America and inspire people to help do something about it.
Last month, Project Sunlight premiered an original documentary, titled Going to Bed Hungry: The Changing Face of Child Hunger, which breaks the stigma of those who are hungry here in America. It also reveals the power and the promise of a shared meal for families across America.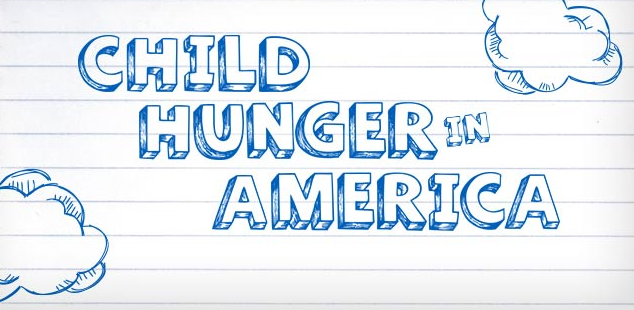 I believe that one meal can change a life and I hope you will join the movement and help turn the tables on child hunger in your city. Here are some things you can do over the holidays (and any time, really):
Help a Family in Your Neighborhood:  Simply sharing a meal with a neighbor either in the form of a simple lunch or dinner party, or even packing an extra lunch for your child to take to school, could go a long way.
Partner with Local Organizations: Local community organizations are great resources for sharing a meal in your area – simply tap into their networks to see how you can help.
Coordinate with Your Local Food Bank: Whether you wish to volunteer or host your own local food drive, use Feeding America's online Food Bank Locator tool to get in touch with a food bank in your area.
Host a Virtual Food Drive: Feeding America's Personal Fundraiser tool is a great place to start and to reach out to friends, family, and colleagues for contributions.
Donate: Consider swapping a night out with a night in and share those extra savings with children and families in need in the form of a donation to Feeding America.
Lend Your Voice:  Inspire others by revealing why you're helping to end child hunger on social media using, "I #ShareAMeal because…"
I know stopping child hunger is a lofty goal but if we all do just one or two things to help that can go far. In the next month I will be working on contributing directly to our new neighborhood and offering to pay some delinquent school lunch balances for kids at the boys' school along with donating to the food drive our school is hosting.
How will you help?