The Winter Games are almost here and I'm excited to share some movie selections and a fun craft for preschoolers courtesy of Netflix (disclosure: I am a member of their blogger "Stream Team").
This will be the first year that my boys will watch some of the games and I am excited for the occasion. I remember following the Olympics when I was younger and enjoyed watching with my family so it's a tradition I want to keep. I thought this article from Common Sense Media had some great talking points to consider when watching the games with children.
The article above says that watching sports "can be a great chance to point out how everyone's contribution is key to a team's success." For younger kids it's as simple as pointing out how the "athletes show their support for each other and also how they handle winning and losing."  All five of these movies I'm sharing about today help encourage conversations about inspiration and teamwork. My boys love Bob the Builder so I'm really excited to cuddle with them on the couch and watch Bob the Builder: The Bobblesberg Winter Games before watching some skiing and ice skating with them.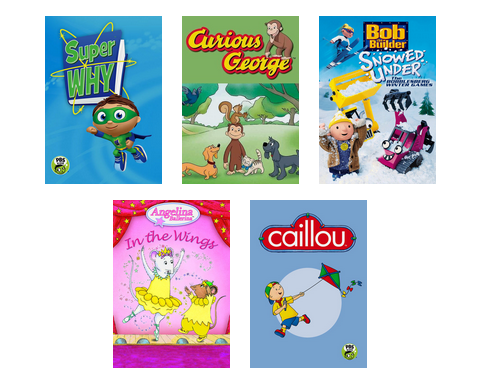 How about a craft, too? I love these Sportsmanship Metals! Find the directions
here
.