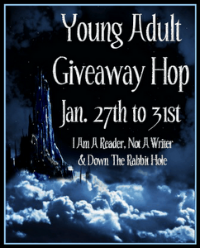 A signed copy of the award winning book, The Attitude Girl, by Mila Bernadkin.
***
Jam packed with emotional conflict, trials and tribulations, romance, and humor, The Attitude Girl follows outspoken, materialistic 17-year-old Vicky on her rocky road to becoming an adult as she struggles with bullying, financial setbacks, idealism, loss and forgiveness along the way. Her attitude is her rock! Author Ludmila "Mila" Bernadkin draws on her experience as a teacher, mother and advanced graduate of the Institute of Children's Literature to create this compelling, award-winning story, which identifies with the tremulous world of confusing emotions and mixed messages of "maturity" today's teens live in as they feel their way through the process of becoming young adults.
:::
Review coming soon!
:::
(Do any or all of the following, leave a comment for each you do)
1) Tell me who you want to win this book for
2) Share this giveaway on a social network
3) Enter another one of my giveaways (found
here
)
***
Giveaway ends January 31, 2012 at 11:59pm Central time. US Only.
***
(Disclosure: I received a copy of this book for review.)
***
Find more young adult book giveaways
here
!