(Disclosure: This is a sponsored post but all thoughts are my own.)
Sundays during the Fall for our family mean one thing- FOOTBALL SEASON! Not only do we love to watch it but my children both play on youth football teams. We love our busy schedule but some days Sundays can get a bit hectic and challenging. There are days when we juggle and everything seems to be done in a time crunch so we spend a lot of time in the car.
Most of our Sunday snacks and lunches are on the go because one kid has a game, then there is a few minutes for them to eat and then the other kid has a game. There is no time for a sit down meal so we rely on easy foods to keep us fueled. Two very helpful allies to us as parents in such times are Walmart and Smuckers.
Walmart is our "SNACKATION" destination for all the busy sport Sundays. Not only do we love their low prices, but it is also convenient. When I went there to pick up extra mouth guards (because the boys chew on them) I stocked up on food for game day.
We like to look for foods we can enjoy either in the car or on the sidelines. Smucker's® is a great choice for all parents due to their extensive line of products that are both kid approved and made to be enjoyed on the go. From Jif 'To Go' Dippers to Smucker's® Fruit-Fulls® Blended Fruit to Uncrustables® Sandwiches everything is easy to throw in the sports bag for Sunday funday. Add in something to drink, like juice boxes and water, and we are all set for our busy game day.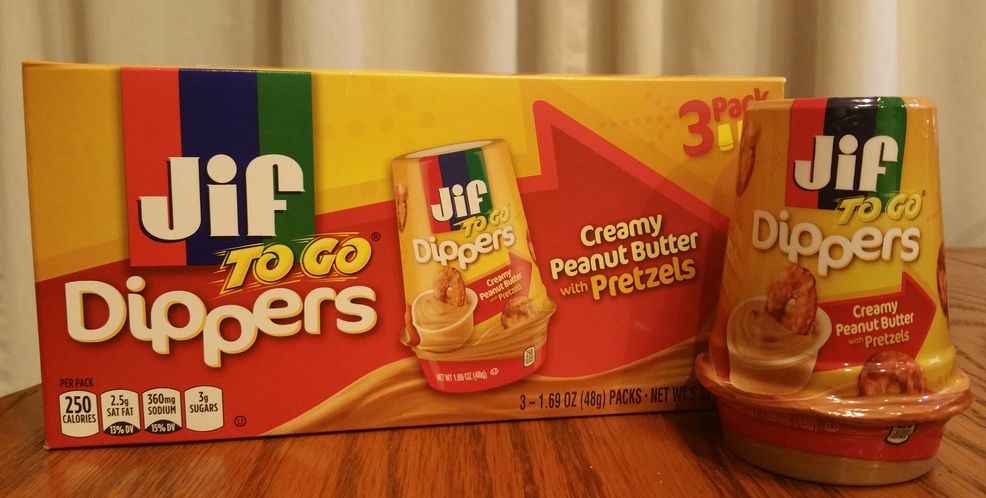 What snacks do your kids enjoy when you are on the go?