Every week we have at least one or two nights that are leftover night. That means we pull out food that we've already cooked that week and we eat whatever was left over from the last meal. Sometimes I don't mind leftovers and welcome eating my favorite meals but other times I just don't want the same thing again.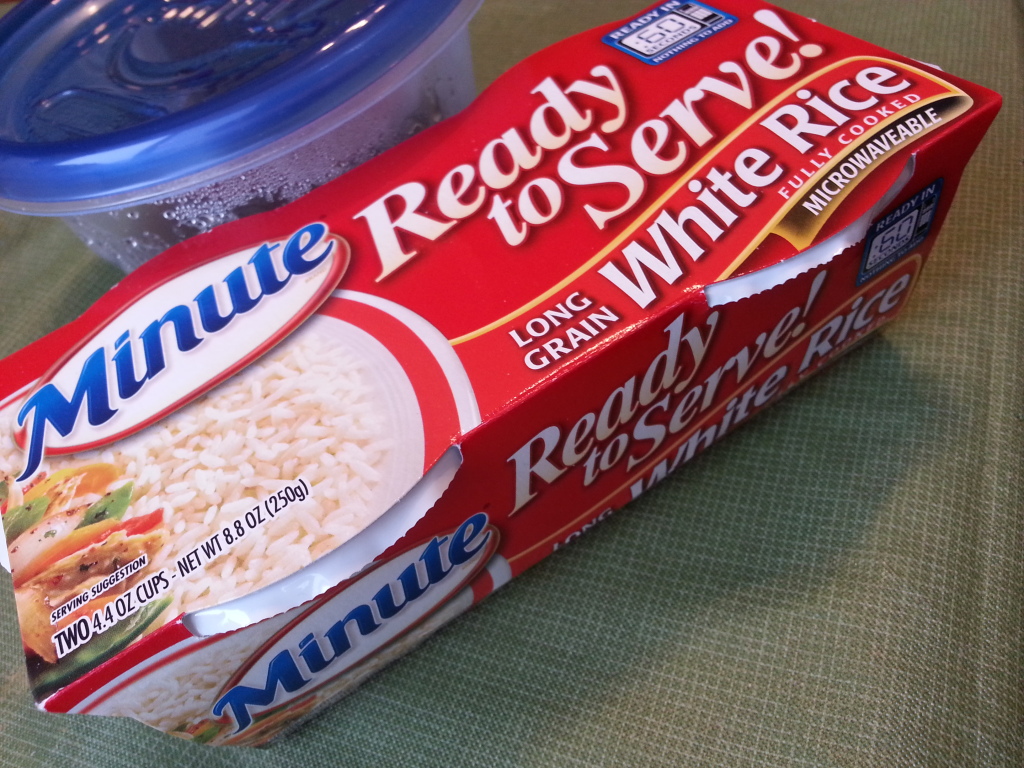 Lucky for me I was introduced to Minute Ready To Serve Rice so I can reinvent dinner on leftover night. Sinisa had beef in gravy last night with mashed potatoes. I'm not a huge fan of mashed potatoes and prefer noodles or rice. Since there was leftover beef I decided to create a dinner that I wanted to eat and I was able to do so in less than two minutes with this new Minute rice product!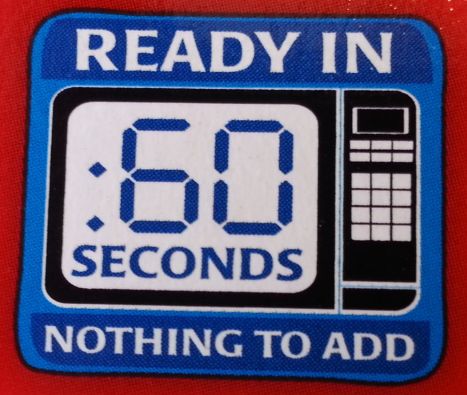 These rice bowls are seriously awesome because all you do is take the lid off and stick it in the microwave. There is no adding water or other ingredients to the bowls. The rice cooks for one minute and when you take it out of the microwave you are left with a bowl of fluffy rice.
After I cooked the rice I stuck a piece of beef on a plate and heated it up for 45 seconds. 15 seconds to put the meat on the rice and voila! Daddy's leftovers made Mommy friendly with rice! :)
It was so delicious! One bowl doesn't seem like a lot of rice but it's perfect for a single meal!
I tried the Long Grain White Rice kind but they have other varieties as well.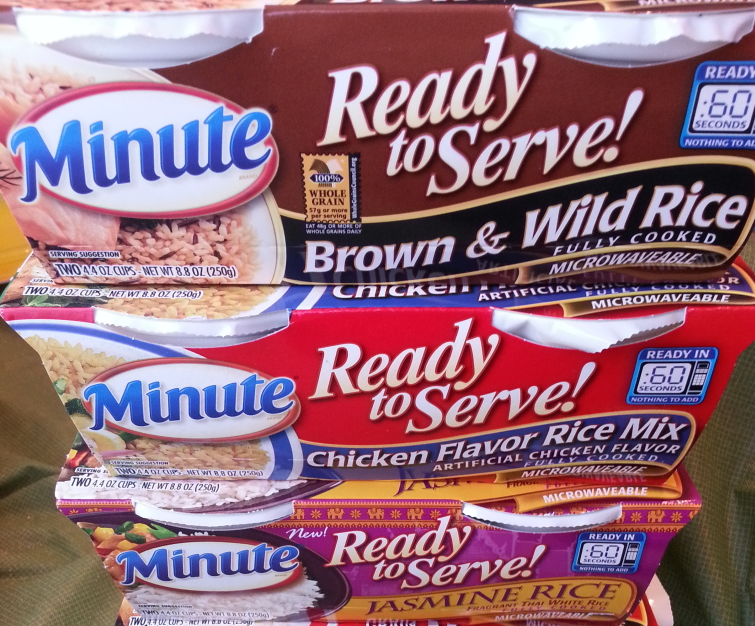 Minute® Ready to Serve Rice is an ideal portable solution for lunch or breakfast because you can eat it on the go, straight from the cup. In just 60 seconds, you have fully cooked rice for any meal or snack. You'll never get bored with your lunch since there are 10 flavorful and wholesome varieties. If you're looking for a healthy option, Minute® Ready to Serve Rice provides easy portion control since it's conveniently packaged in two individual single-serve cups.

Visit http://www.minuterice.com/ for recipes, including Minute® Ready to Serve Stir it Up recipe ideas and more information about the Minute® Rice family of products.

This is a sponsored post written by me on behalf of Minute® Ready to Serve Rice.