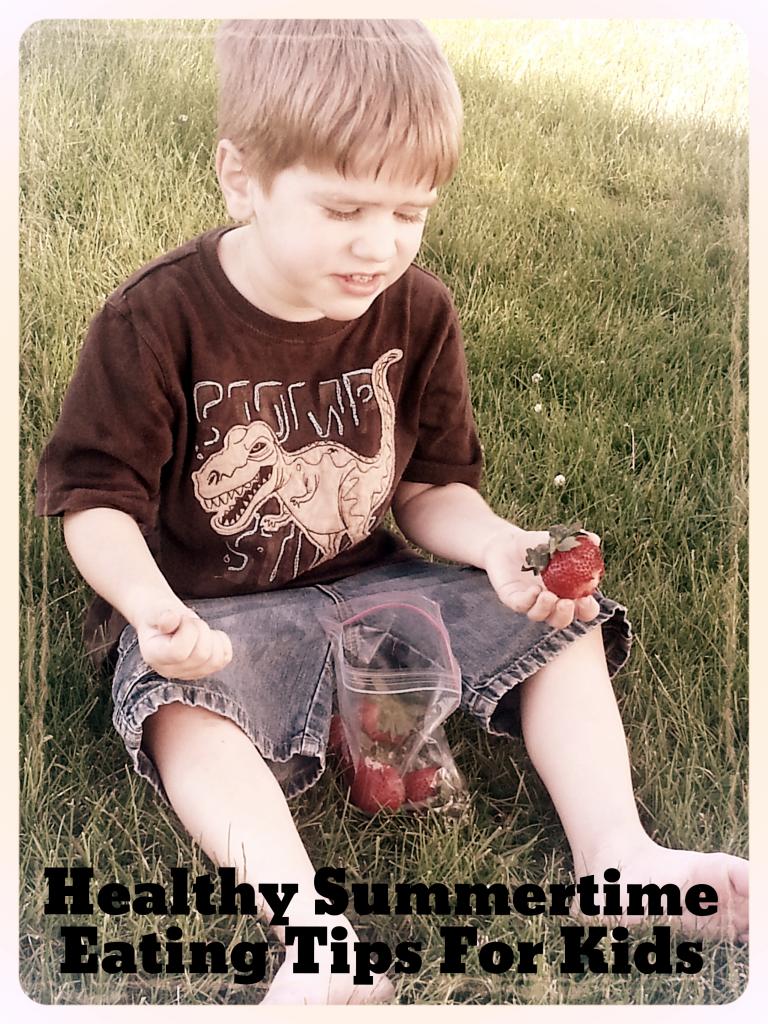 Just because the routine of the school year goes away for the summer doesn't mean your child's nutritional requirements should go on vacation, too! According to practicing family physician, Andrew Abraham, M.D., a father of two, the key is to aim for nutritional balance.
"Summer is a challenge because so many seasonal activities revolve around foods that are more delicious than nutritious, such as lemonade, ball park franks and ice cream," said Dr. Abraham. "But health-minded parents don't have to let their kids' summers be a vacation from healthy eating."
Dr. Abraham recommends the following summertime healthy eating tips for kids:
1. Keep fruits available – Put a bowl of apples on the table. Keep bananas on the counter, and place ready-to-grab grapes on the top shelf in the refrigerator.
2. Make vegetables fun – Turn a cucumber into a caterpillar, cherry tomatoes into a summertime snowman, and green peas into a necklace.
3. Turn off the TV – Hula-hoops, baseball bats, and butterfly nets— there are plenty of ways to entice your kids off the couch for a little exercise.
4. Drink water – When the weather is hot, especially for extended periods, children can get dehydrated. Let them pick out there own water bottle to carry with them.
5. Grow a family garden – Everything kids cultivate in their own garden provides a lifelong lesson in where food comes from, and that is step one in developing healthy lifelong eating habits.
6. Visit a dairy farm – Learn how cows convert pasture grasses into milk for your table.
7. Take family trips that are active – Teach your kids how to enjoy exercise by trying hiking, swimming, or bicycling.
8. Experiment in the kitchen – Let kids learn how to prepare their own food. The more they know about their food, the better their eating habits.
9. Shop at farmers markets – Help kids interact with the people who grow their food, and develop shopping skills, while visiting one of America's 8,000 farmers markets.
10. Get extra nutrition – Try products that supplement your child's nutritional intake, like Orgain Healthy Kids, the organic nutritional shake developed by Dr. Abraham to help kids get the ready-to-drink nutrition they need. Available in Vanilla, Chocolate, and Strawberry at Whole Foods Market stores nationwide.
More information about Orgain Healthy Kids:
Great for snacks and lunchboxes, for picky eaters, or when kids are sick, Orgain Healthy Kids is an organic nutritional shake that provides perfectly balanced nutrition with 8 grams of organic protein, organic complex carbohydrates, organic fiber, a complete vitamin and mineral blend, and a blend of 10 different certified organic fruits and vegetables. Gluten-free, Orgain Healthy Kids is free of soy, preservatives, artificial sweeteners, and corn syrup. Founder Andrew Abraham, M.D.'s personal experience as a cancer survivor and practicing physician inspired him to formulate Orgain Healthy Kids, and its companion line for adults, Orgain. A portion of net proceeds is given to cancer patients who cannot adequately meet their medical and nutritional needs. For more information, visit www.orgain.com.
(Disclosure: This is NOT sponsored, I just thought these were great tips my readers would enjoy. I have never tried Orgain Healthy Kids products before.)